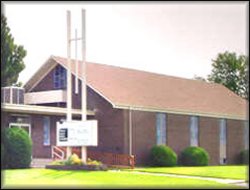 Holly Hills Bible Church is a non-denominational Bible Church in Denver, Colorado. We at Holly Hills Bible Church are a fellowship of people who personally trust Christ's saving work for our everlasting salvation.
We recognize the Lord Jesus Christ as the Chief Shepherd of this local church. Gifted by the Holy Spirit, we serve our Chief Shepherd by building up each other, forming by our combined spiritual strength, a fellowship of believers that is growing unto the spiritual maturity of Christ.
We recognize the Holy Bible as the final authority for all things and we seek to clearly teach the Scripture so we may be strengthened and encouraged by growth in love for God and all of His creation.